Need Some Home Decorating Ideas for Making Over Other Rooms?
If so, we have a great general home decorating resource for you. Our sister site offers tons of fresh, step-by-step, ideas and articles for dressing up every room in your home...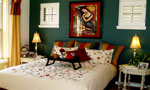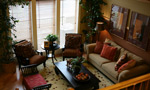 Just click on the link below to discover creative home decorating ideas for transforming your bedroom, living room, kitchen, bathroom, basement, and more into the warm, inviting spaces you've always dreamed about!
Enjoy, and if you have a friend who could benefit from the ideas, please tell them about us :-)